Executive

MBA Technology Management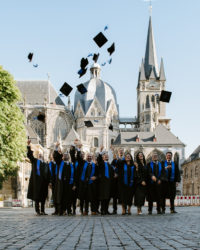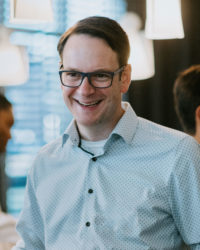 Further Education at Highest Level

Executive

MBA For Innovators

Not only to keep up with the fast pace of business and industry, but to actively shape the digital transformation: this is what our part-time Executive MBA Technology Management will enable you to do. You will fill your management toolbox with state-of-the-art methods and techniques, experience future-oriented technologies, find space for your personal development and be part of a lifelong network.
Overview

Executive Master Of
Business Administration

A General Management Master with the unique technology focus at the University of Excellence RWTH Aachen University.
| | |
| --- | --- |
| | German |
| | 4 Semesters, 90 CP |
| | October 01, 2024 |
| | Part-time, On Campus in Aachen |
| | Master of Business Administration RWTH Aachen University |
| | 39.000 EUR (Early Bird: 36.000 EUR) |
Course Content

Curriculum
Management, Leadership, Technology and Innovation combined in one program.
The further education program, specially designed for professionals, not only offers you general management modules at the highest level, but also gives you a deep insight into the latest findings in technology and innovation management. Three study trips abroad offer intensive exchange and promote your intercultural skills. You enjoy a protected area for the development of your individual leadership personality and immerse yourself in modern management and leadership methods. The intensive exchange of experiences and the special proximity to the lecturers open up new perspectives.
Management & Leadership Competencies

Strategy
Innovation Management
Managerial Accounting
Finance

Personal Development

Working in and with Heterogeneous Teams

Innovation Ecosystems

Technology Management (Aachen)

Management & Leadership Competencies

Marketing
Corporate Entrepreneurship
Corporate Social Responsibility

Personal Development

Authentic Leadership & Personal Impact
Managing Change & Organizational Dynamics

Innovation Ecosystems

Data Driven Enterprise (Madrid)

Management & Leadership Competencies

Enterprise Simulation
Leadership

Personal Development

Risk Management & Strategic Negotiations

Innovation Ecosystems

Digital Transformation Management (Cambridge)

Innovation Ecosystems

Intercultural Business Management (Bukarest)

Master Thesis
More information about the Executive MBA Technology Management
Since this degree program is taught entirely in German language, you can find more details on our German website.