Your Way To
Excellent

Further Education
Login
To access the application form, please login with your name and email address. You will then receive an email with the link to the application form.
Apply
Submit your application for a degree program of your choice.
Interview
(if applicable)
After you have submitted your application, you might be asked to join an interview to assess your profile.
Admission
After successful evaluation, you will receive your official admission.
Early-Bird-Discount Of
3.000 EUR
Apply now and benefit from a saving of 3.000 EUR off the tuition fee.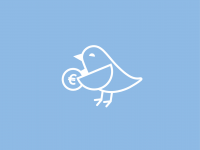 Scholarships

Application Form

Please submit your complete scholarship application online together with your application. We will then assess your provided documents and award the scholarships to the best applicants. (Please note that the committee's decision will be final and is not subject to legal recourse). Find all scholarship options here.
Application Deadlines
Non-EU
Application for our M.Sc. programs is possible until and including March 1 for applicants with a degree from a non-EU country.

EU-/EEA
Applicants with a degree from an EU-/EEA-country can apply for a scholarship until June 01. The final application deadline is on August 31.

MBA programs
Application for our MBA programs is possible until August 31 for all applicants (EU-/EEA & Non-EU-countries).
FAQ

Frequently Asked Questions
Professional work experience applies to those who have accumulated experience through full-time work in a field where you have incorporated the theoretical knowledge you acquired during your education. Depending on the program, you need to provide 1 to 5 years of professional work experience Adding up several job experiences is also possible and should be indicated in your CV.
The APS certificate issued by the Academic Evaluation Center is required for all applicants who have graduated from a university in India, China or Vietnam. It is strongly recommended to upload the document together with the application, but it is mandatory for enrollment.
The document is issued by the local APS authority. The processing time is often very high, so an application should be made as soon as possible.
All information can be found here:
In principle, the reference letter can be issued by any person. However, the person providing the reference should ideally come from a higher-ranking position and be able to assess the person's performance neutrally and objectively. There is no standard form or format for the letter of recommendation that needs to be used. Please make sure that each recommendation letter is no longer than two pages and includes the following details:
Your relationship to the author
Your qualities/achievements/ambitions in your respective field
Your personal traits and goals
The author's contact details
We are also happy to accept job references as a letter of recommendation if they meet the above requirements.
Our admission process is an ongoing process. Therefore, we strongly encourage you to apply as early as possible as applications are reviewed on a rolling basis. For example, if you apply as soon as the applicant portal opens on October first, the expected processing time will be approximately 4 to 8 weeks.
The scholarship outcome will be announced together with your admission.