Career Service
Together towards your next career goal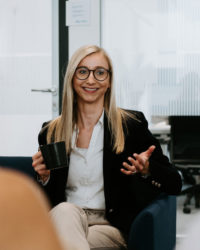 What We Do

Your

Career

Is Our Job

The skills, networks, and experience you gain while studying at RWTH Business School are invaluable for your future. As a professional who speaks and understands the languages of technology and business, many opportunities will be open to you after graduation – whether in a managing position in an established company or as an entrepreneur. To best prepare your personal career, our Career Service supports you with various offers on your way from the beginning of your studies to starting your new job – and beyond.
Your
Success Cycle

With The Career Service

From the very beginning of your studies, we continually work to help you to identify your desired next career step and sharpen your profile to enable your achievement of that goal. With extensive individual and group training, personal guidance, and networking opportunities, we enable you to successfully re-enter the job market as quickly as possible.

Our Services

Exclusive

For Business School Students

Our exclusive program is specifically designed to meet your individual needs and guide you on your path to a successful career.
Our Career Service offers weekly one-on-one consultations on all career-related topics. Together, we evaluate your personal career strategy and help you prepare effective application documents, including:
Career counseling
Resume checks
Cover letter checks
Our interactive workshops are selected to identify your strengths and support you in finding a suitable career strategy. For this purpose, we work together with professional and experienced trainers.
Our portfolio includes, among others:
Job application training
Soft-skill training
Intercultural training
In one-on-one meetings with experienced career coaches, you will receive individual feedback on application documents and other career-relevant topics to be optimally prepared in application processes and gain an edge over other applicants, including:
Resume checks
Cover letter checks
Pitch training
We host a series of talks that provide valuable insights into the careers of our alumni and current topics from experts in a variety of industries. Our Talks provide valuable networking opportunities that are essential and indispensable during your professional journey. These include:
Business Talks
Alumni Talks
Our career events give you interesting insights into regional companies and the (German) working world. The aim is to expand your network and give you the opportunity to make first contact with HR managers and decision-makers. These events include activities such as:
Company excursions
Career fair preparation
Career Day (career fair)
The Career Hub of RWTH Business School offers exclusive company contacts, relevant content on various career topics, testimonials from other students and alumni, and an overview of all Career Service events and offerings.
You will have access to a comprehensive job portal with suitable and exclusive job offers for internships, student assistants, master thesis, and full-time positions for a successful re-entry into the working world.
Our Business
Partners 
Our partnerships allow you to enter an exciting professional network with many opportunities.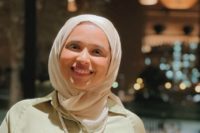 Yasmine Fersi
It was so beneficial and insightful to get guidance and coaching from people that are experienced and aware of the professional German market.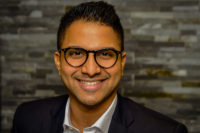 Prabhav Mhapne
The guidance in their personal Career Consultations was exceptional and invaluable. Their feedback proved extremely helpful, strengthened my confidence, and equipped me with the skills to excel in the German job market and achieve my professional aspirations.
Uiara Valente
The Career Service has been invaluable in helping me to navigate my ideal career path and achieve my professional goals. I can summarize the Career Service in one word: Connections.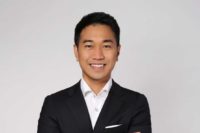 Wasu Mekniran
I always get useful ideas and impulses in the Career Service talks as I can discuss perspectives with interesting participants.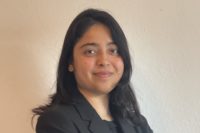 Sakshi Sharma
The Career Service helped me improve my personal reflection, knowledge, and effective communication with diverse people in a multicultural setting.
FAQ

Frequently Asked

Questions

Dive deeper into the details and read our answers to frequently asked questions. Is your question not answered yet? We will be happy to advise you personally!
We constantly monitor the requirements of the (German) labor market in order to design appropriate target-oriented services. This includes the evaluation of the personal career path and the development of a strategy, individual application coaching, soft-skill training, and support in building a personal professional network. In addition, we maintain partnerships in industry and business and are thus able to provide our students with exclusive job offers.
All services of the Career Service are free of charge for enrolled students of RWTH Business School.

RWTH Business School students re-enter the job market after an average of 1.6 months.
The salary depends on many different factors. On the one hand, it depends on their previous work experience and other important knowledge, their grades, and the duration of their studies. On the other hand, it is important to decide whether you want to stay in the same field or change after completing your studies. Another important factor is the respective industry as well as the size of the company. If desired, the Career Service can advise prospective graduates on the subject of salary and salary negotiations.