IDEA League – benefit from an international strategic alliance
So, one leading technical university is not enough and you want even more? In this case, take advantage of the various offers of the so-called IDEA League!

The IDEA League
is a strategic alliance between five leading European universities of science and technology including TU Delft, ETH Zürich, Chalmers University of Technology, Politecnico di Milano, and of course, RWTH Aachen University. Founded in 1999, the IDEA League has promoted collaboration between these universities ever since.
"We believe that combining the strength of five leading European universities of science and technology creates unique opportunities to connect, to be inspired and to innovate." (Claim IDEA League)
Various programs offered by the IDEA League
The goal of the IDEA League is to provide a collaborative environment for students, researchers, and staff to build upon the knowledge, experience, and resources from all five universities. To achieve this the IDEA League offers, in addition to a vibrant network, different types of programs as well as research grants for students and doctoral candidates. The yearly offered Summer Schools make a great opportunity to enrich your studies even further, enabling you to collaborate with students from other leading universities or to even visit one of the other universities.
Sharing experiences
This year, one of our students, Channpreet Kaur, took the chance and applied for a Summer School at Chalmers, focusing on the Analysis and Modelling of Road User Behavior:
"While we were invited to attend the program in the city of Gothenburg, most of the students decided to go for the online mode given the current situation. Nevertheless, 30 students, Ph.D. and M.Sc. alike, selected from the IDEA League universities comprised of more than 20 nationalities, making this course truly an enriching experience." -  Channpreet Kaur | Student M.Sc. in Management & Engineering in Technology, Innovation, Marketing & Entrepreneurship

Catch a glimpse of the digital Summer School at Chalmers
Some of the major topics covered were:
Introduction to road-user behavior and road crash prevention
A theoretical framework for modeling driver behavior
Quantitative analysis of driving simulator data using MATLAB
How do we determine what is safe enough in Automated Driving deployment?
In addition, a few experts from Volvo were invited to speak and share their practical experiences, adding to the quality of the program even more.
So, join the different offers of the IDEA League, build up a European network, and invest in your future! Thank you for sharing this experience with us, Channpreet.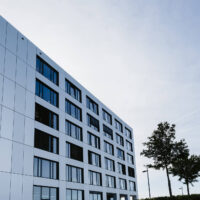 RWTH Business School